Our church family meets together at the Clear Creek building Sunday mornings at 9:30am for Classes and Discussion Groups and then at 10:45am for worship. We also meet Wednesday evenings at 6:30pm for classes.
At Clear Creek Church of Christ our vision is simple; we are about connecting people to God, and to each other. Seriously… it's that simple.
Our beliefs anchor us as individuals and as a community seeking to follow Jesus.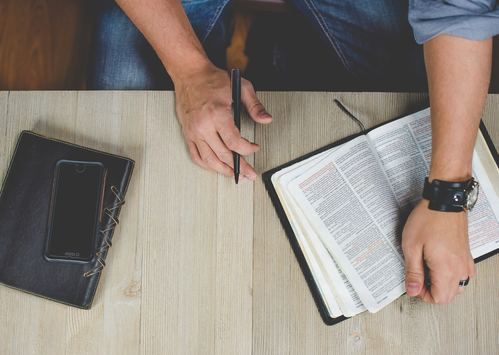 There are certain aspects of the church's role that require assistance outside of our volunteer staff. Our team of ministers engage in delivering the vision of Clear Creek into our community.
Our Elders are the spiritual guides of our church family. The congregation chooses Elders based on biblical examples that describe the qualities of a faithful spiritual leader. Shepherding is not a job but a spiritual calling and we are proud of those who answered the call.
Clear Creek seeks to create moments, experiences, and special events that show our children the depth of God's love and help them understand that they are created for a special purpose in life.
The Clear Creek Youth Ministry works with kids from the sixth grade through twelfth grade. It is the goal of this youth ministry that each student feel loved and accepted no matter who they are, what they look like, or how many friends they have.